Take a look at any structure around you or even the one you are currently in, and you will notice that it is made mostly of concrete. Before the popularity of concrete, other materials were used in construction. Wood, stone, and clay are some of these materials. But would you believe that people in olden times even used animal bones? Thanks to the advent of technology, we now utilize construction materials that offer better advantages. Because of the function of cement in concrete, cement has become one of those materials. Learn the importance of cement in the construction industry and its common applications.
Why is cement used in construction?
Cement is a substance that binds with other materials through setting, a chemical process. It is in powder form, but when mixed with water and other materials, it becomes solid. Because of its ability to hold materials together better, the importance and uses of cement in the construction industry cannot be emphasized further. It has replaced other building materials used in construction for hundreds of years, like lime and clay.
It was during the late 1700s and early 1800s when the need for construction material better than wood and stone was high, as traditional materials were not strong enough to withstand fire and harsh weather conditions. There were many cement patents and formulations during this era, but it was during the latter part of the 1800s when the cement we know now was formulated and became popular. That is Portland cement. Cement has gone through various stages of improvement and still remains to be the standard cement type all around the world.
The Importance of Cement
With modern construction requiring study materials, cement has become an important part of the construction industry. It is used in buildings, roads, bridges, runways, and practically every structure making up modern civilization. And because the demand for such structures continuously increases, cement has become the second most consumed commodity on the planet, next only to water. This adds to the importance of the cement industry.
Other binder materials are actually as strong as, if not stronger than, cement. Examples of which are epoxy and polymers, but they are more expensive. Thus, cement remains the practical option. Aside from this reason, the following are other advantages of cement:
It can be produced in large volumes.
It can be packed and transported easily.
It can be mixed easily at any time.
It can be mixed with different kinds of materials.
It can be stored for a long time with no or minimal deterioration in quality.
It can be produced using different materials that are abundantly available (limestone, clay, hematite, etc.)
It can withstand compressive stress.
It can help hasten construction completion.
Applications of Cement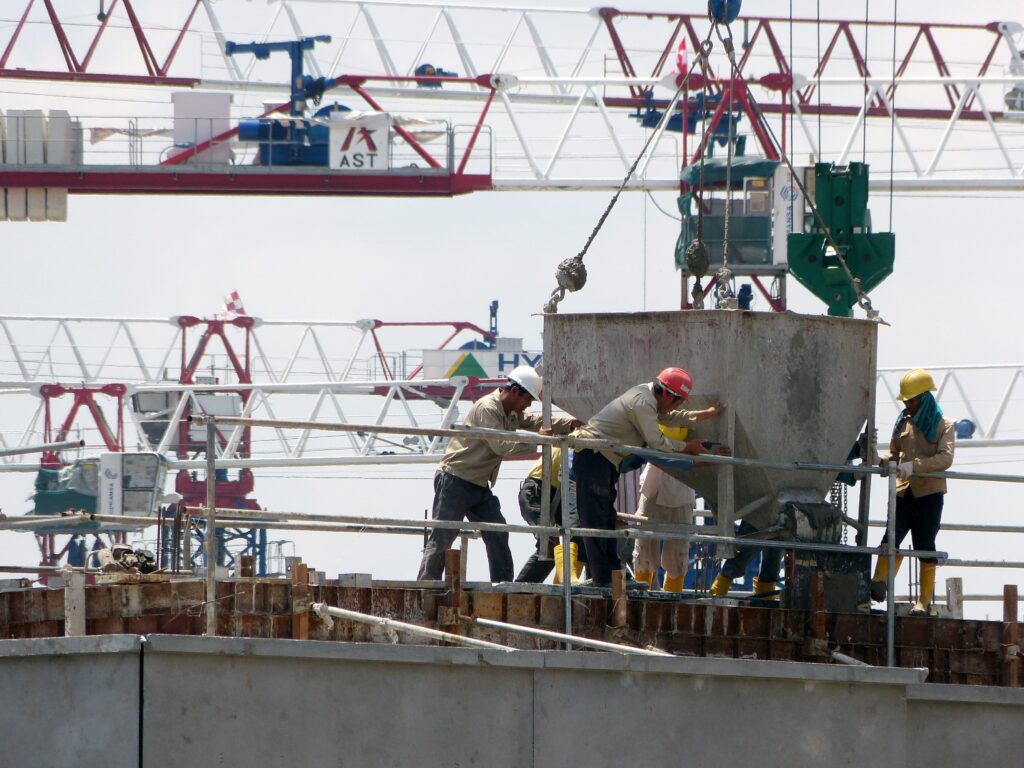 Cement is used in different ways in the construction industry. Here is a list of its common applications.
Preparation of Cement Mortar. Mortar fills the gaps between blocks and bricks in construction. Because cement is an excellent binder, durable, and has high water-resisting properties, it is used to prepare mortar.
Creation of Concrete. Cement is a key ingredient of concrete, which is widely used in construction. Cement is mixed with water and aggregates to produce sturdy concrete for various structures.
Fire and Heat-Proofing. Because cement can withstand high temperatures and can resist fire, cement is integrated into materials to make structures fire- and heat-proof.
Hydrographic and Frost Resistance. While cement can withstand heat and fire, it can also withstand being submerged in water and exposed to frost. Cement, therefore, is used in marine structures and in structures in places where it snows.
Chemical Proofing. Cement is resistant to acid and other chemicals, so it can be used in structures like sewage plants.
Grouting. Grouting improves the strength of joints, cracks, and openings in foundations. Portland cement is often used for grouting, but for very fine cracks or deep cracks, micro cement can be used instead.
Concrete roads. Cement concrete roads are ideal for driving, as they have a hard and smooth surface that prevents obstructions.
Manufacturing Precast Members. Cement is used as a binding material in various precast members, like pipes, bricks, water tanks, and other materials like posts, seats, and pots.
For Aesthetics. Because the color of cement can be adjusted by adding coloring agents, cement is used to add beauty to structures without the need for painting. Colored cement is great to use in floorings, walls, stairs, and windows.
Cement Bag Supplier in the Philippines
If you're looking for cement for your construction projects, go only with trusted brands like Union Cement.
Union Cement products have high workability, early compressive strength, and consistency that exceed both Philippine and international standards, which are ideal for concrete construction applications.
Union Ultra Strength 50 is a Union Cement's Ordinary Portland Cement with compressive strength of up to 50 MPa after 28 days, which simply means that it can withstand heavy and extreme loads, so it is highly suitable for structures and buildings that require durability and resilience. In addition, it conforms with the DPWH standards on cement materials. Union Ultra Strength 50 is available in bulk and in jumbo 1.0 metric ton bags, which are preferred for large construction projects.
For general concrete applications, Union Super Strength 40 is a Type IP cement product blended with superb mineral additives applicable for general concrete construction.
Union Extra Strength ES is Union's type 1P Portland-Pozzolan cement variant formulated for general concrete applications and generally available in stores in key markets nationwide.
Consistent with parent company PHINMA's vision of making lives better, Union Cement provides a reliable and consistent supply of high-quality cement products and services to support our country's construction and infrastructure requirements.
Union Cement is part of the PHINMA Construction Materials Group (PHINMA CMG), which includes affiliates Union Galvasteel Corporation and PHINMA Solar Energy Corporation. The synergy of these three companies allows PHINMA CMG to provide high-quality steel, cement, and solar solutions at outstanding value to customers nationwide.
Union Cement ang Sementong Astig. Basta semento, i-Union Cement mo! Contact us for cement price and cement delivery in the Philippines.